Robert Barrier
Subj: Registration
Date: 5/7/00 4:03:55 PM Central Daylight Time
From: rberrier@berrier-assoc.com (Robert Berrier)

Just received the notification for the Beaver Bash 2000. I was in the class of 1965, but went to California for college and have lost touch with my class mates. There was one great reunion -- the 20th or 25th -- I can't remember. I was voted "Least changed" which I elected to take as a positive. Leslie Ahern won "Most changed" and she looked great. Wondering whether there will be people from the class of '65 at the reunion. If so, let me know what's happening.

I just heard from Craig Farnham who still lives in Scottsdale. Would love to hear from others. I have lived in Europe and on the East Coast since 1969 when I left college in California, but I do get back to Scottsdale about once a year on business. Changed a lot, but it is still hot. Love to hear from old friends.

Robert J. Berrier, PhD.
1121 Remington Road
Wynnewood, PA 19096
610 642-3933
---
Carol Battin
Subj: Carol Battin Graves
Date: 10/21/00 9:32:49 PM Central Daylight Time
From: CarolGra@aol.com

I graduated from SHS in 65. Have stayed in Arizona. Recieved my Nursing Degree and now work at Mayo Hospital. I am married to Ric for 30 years. No children. Love spending time outdoors. I was at the reunion and thought it was great. Hope to be at the next one.
---
Ron Benne
Subj: Class of 65
Date: 5/18/00 11:27:23 AM Central Daylight Time
From: Dotben98@aol.com

Ron Benne, Graduated SHS in 1965, Graduated ASU in Jan 70.
Retired in June of 1999. Now living in Rathdrum Idaho.
Married, one daughter. Photo to fallow. In Scottsdale for my mother's
wedding. She is 77 yrs young.
BenneRon@aol.com
16555 N. Circle "S" Trail
Rathdrum, Id. 83858
208-687-5648
---
Vickie Bleak
Subj: Class of 65 - Vickie L. (Bleak) Thornton
Date: 11/28/99 11:36:24 PM Central Standard Time
From: thornbird214@aol.com

Go Beavers - went to Scottsdale High 61-64, moved half way through my junior year so missed graduating with my class. It was so exciting reading this website. Alot of names sound familar, like Brian Sheedy, and I had a few good nights at pajama parties at Lynn Sutherland's house. I was part of the Scottsdale Singers with Mr. Eisle, also the girl's group, was understudy for Addo Annies role in "Oklahoma", in 63 production. I'm looking for my best friend at that time (we were always together) Holly Decker. She moved about 63 and went to Arcadia High, later she married and I lost track of her. If anyone know where she might be I would appreciate some contact. Also have many fond memories of the 63 class in general who lovingly took me under their wing when I was a freshman, like, Todd Miller, my hero in Oklahoma who rehearsed many a time with this star struck girl and who went to prom with me when I asked him out to the Sadie Hawkins Dance that same year. Also, whatever became of Tom Gunnison, and Rusty Mueller, part of my sweet 16 memories?????

I am married, happily for the past 17 years to a great guy have 2 grown children of my own and 2 step children and a total of 5 grand kids (the grandchildren we claim together). Live in Fresno, CA and work for a Stock Brokerage firm. Please contact me if you know any of the above or remember me - I would love to hear from any Scottsdale Graduates. I also have a brick, got one back at the demolition when I did run into my old friend Bob Benne and he gave me a tour of the city - what a change!

Vickie (Bleak) Thornton
thornbird214@aol.com

Thanks again for this site!
---
Bill Boyle
Subj: Beaver Class Registration
Date: 5/1/00 4:18:42 PM Central Daylight Time
From: r40230@email.sps.mot.com (William Boyle)

Bill Boyle
6533 E. Beverly Ln.
Scottsdale, AZ 85254
Hm 480-998-8069
Wk 480-413-3276

Email:
Hm bsquare@home.net
Wk bill.boyle@motorola.com

Class of '65
---
Steve Bullock
Subj: reunion
Date: 10/5/00 9:19:58 PM Central Daylight Time
From: stemar@cdsnet.net (Steve Bullock)

To whom it mat concern;

I just learned of your web site an reunion Oct. 6-8. I am very interested in
future times but do to obvious time restraints will not be able to attend
the one this year.

I am a graduate of the class of 1965 and was excited to see the school has
not been forgotten. Please keep me informed.

Steve Bullock
84 Eulalona Ct.
Klamath Falls, OR. 97601

---
Phyllis Burrow
Subj: Looking forward to seeing everyone
Date: 5/27/00 6:19:13 PM Central Daylight Time
From: PhylLaczny@aol.com

Phyllis Burrow (Laczny) class of 1965
Hi all,
Heard about this great get together and am looking forward to seeing old friends.
I did not see Andrea Tomchecks' name on the list yet hope to soon, along with several others.
I now live in Tucson and have for about the last 18 years still travel home (Scottsdale) often.
I have one daughter (Kimberly) who will be junior at NAU this year.
Thanks (I think) to my husband and his 4 children I have 8 grandchildren.
Am currently working for a Dentist, a job I really love. Recently joined an investment club and am learning how to analyze stocks. It has been very educational and hope will profitable also.
See you all soon.
Phyllis
---
Dian Butler
Subj: 1965
Date: 11/30/98 6:37:53 PM Central Standard Time
From: d5fin@go.com

My new e-mail address is:
d5fin@go.com
phone number 515-268-8881
4342 Maricopa Drive
Ames, Iowa 50014

Looking for Jane Veysada, does anyone know what happened to her? Would
love to hear from all persons who graduated when I did; we beat the odds
and are still alive. I am currently working on my master's degree.
Better late then never. Have two sons, grown and gone and one daughter
age 15. Two husbands deceased and several animals all in heaven. Been
to Hong Kong, Japan, Bermuda, Egypt, Jamaica, Virgin Islands, Mexico,
Puerto Rico, and all through the USA. So far a roller coaster life. Fun
and heartache. Would love to go back in time to high school for just one
week. No longer, just one week.

Dian Butler
---
Michael Car, James Car
Subj: Address
Date: 1/18/00 3:59:42 PM Central Standard Time
From: Michael.Car@sdsu.edu

Michael A. Car, Ph.D. (1964)
12675 Brickellia St.
San Diego, CA 92129-3705

James D. Car (1965)
P.O. Box 205
Kempton, IL 60946
---
Sharon Colburn
Subj: Class 0f 1965
Date:
From: tetonfolks@juno.com

Hi, I would love to register. My name was Sharon Colburn and is now
Sharon Ess. We are Full time RVers and are having a ball seeing the
country. email is :tetonfolks@juno.com
---
Stewart Cooper
Subj: Class 0f 1965
Date: 30 March, 2006
From: barginsforyou@mindspring.com
Stuart Cooper,
Scottsdale High School Class of 1965 (attended Fall 1961 till end of Fall
1963, graduated from Central High).
Hello to all my old friends from Scottsdale High. Would like to hear from
anyone who remembers me, or anyone who knows the whereabouts of Terry
Francis.
barginsforyou@mindspring.com
3017 W. State Street
Boise, Idaho 83703
---
Daniel M Corbett
Subj: Re: SHS Alumni Web Page
Date: 98-02-02 00:13:06 EST
From: dcorbett8@cox.net
Daniel M Corbett
3639 SW Willowbrook Court
Topeka, Kansas 66614-3861
785 272-4587
Class of 1965
---
Steve Dodge
Subj: Steve Dodge - Class of 65
Date: 9/15/00 10:36:34 PM Central Daylight Time
From: Sdt8362@aol.com

Yeah Yeah Yeah
---
Jane Dowling
Subj: Class of '65
Date: 1/12/99 8:57:19 AM Central Standard Time
From: janedowling@msn.com (Jane Dowling)

I was pleased to find this site - great idea! I only spent my junior and
senior years at SHS, but they were great years, in particular those times
with the band and orchestra. I'm currently living in Chicago, but am on my
way back to Arizona within the next year. I'm anxious to hear if the class
of 65 is having a reunion in 2000; also would be in favor of an all year
reunion.
---
Kim Dykman
Subj: looking
Date: 98-01-09 10:51:08 EST
From: KDykman100@aol.com
I'm looking for a mike henry that graduated either in 1965 or 66 from Scottsdale High. He was a friend of my mothers. if you have any info please email me or forward my email address to him.
thanks
Kim Dykman
---
Paul Ernst
Subj: Registration Message: Paul Ernst, Class of 1965
Date: 8/24/00 8:36:34 PM Central Daylight Time
From: pernst@jadeinc.com (Paul Ernst)

I just heard about the All Class Reunion from one of the two SHS grads I still know. I see that there have been two class of '65 reunions but I have been in "the land of the lost" and did not know about them. I've been living in the eastern half of the country since 1966. Well ,to be more exact: Indianapolis, Cincinnati, Middlebury (CT.), and Columbus, Ohio. We moved around for many years as I pursued a career in television broadcast production. We finally found a home and raised a family in Columbus, Ohio where I own a Video and Interactive media company. We make a little money and have a whole lot of fun! I still have family in Arizona and visit them once or twice a year. Looking forward to renewing some old friendships. Will any of us recognize each other?

Paul Ernst,
pernst@jadeinc.com
pe@electromedia.net

---
Craig Farnham
Subj: Alumni Registration class of 1965
Date: 8/17/00 12:19:24 AM Central Daylight Time
From: jcf84@impulsedata.net (Craig Farnham)

Hello,
I found your site through my long time friend and fellow SHS graduate,
Bob Berrier. It's been a long time since SHS for me (class of 1965),
but I would enjoy hearing form others in the class. Briefly, after
graduating from ASU with a chemistry degree (thank you Mr. Bryant) I
became a physician, specialized in Radiology, and returned to Phoenix to
practice. These years produced some personal growth experiences such as
divorce, remarriage, ultimately a high level of personal happiness,
modest professional success, and some interesting world travel. I have a
17 year old daughter in her senior year at Arcadia, and a 28 year old
step-son, now married to another physician. After 23 years of
successfully practicing here, I've been considering more and more what
else there is out there to try while I'm still healthy and capable-
maybe beyond medicine. Suggestions, invitations, similar experiences to
share, or correspondence will reach me through: jcf84@impulsedata.net.
Thanks for the opportunity to chat.

Craig Farnham
---
Jim Geiser
Subj: Jim Geiser, class of 1965
Date: 6/15/00 2:01:45 PM Central Daylight Time
From: JGSilverBell@aol.com

Living in Scotsdale with wife, Janet, and daughter Amy (age 33 months).
Retired from the U.S.M.C. after 29 years.
Now running my own consulting business in civil engineering.
Just sold the family home in June of 2000.
Slightly overweight with grey hair, but very happy.
---
Jennifer Graham
Subj: Register - Class of 1965
Date: 6/9/00 3:44:37 PM Central Daylight Time
From: jenicrismon@hotmail.com (Jennifer Crismon)

Hi!!

This is Jennifer Graham (Crismon), Class of 1965. So happy to find this
site and find some old friends there. Married to Craig Crismon (Class of
'64). Maybe we and Jim & Vicki Boyd are the longest surviving couples from
SHS!! Would love to hear from my fellow class members.

Jennifer Crismon
jenicrismon@hotmail.com /or/ jcrismon@aol.com
---
Dennis Hall
Subj: Register - Class of 1965
Date: 4/27/2008
From: namtrucker11@yahoo.com

My name is Dennis Hall I went to Scottsdale High from 1961-1965. Then I joined the Marines and went to Viet Nam for a year and a half. There I drove trucks all over the northern parts of south Viet Nam. When I got back to the States I ended up in Yuma as a Driver for a Col. a Major and a Top Sgt.
After the Marines I went to Air Conditioning school and after a few years working for companys received my contractors Lic."Hall's Refrigeration and Heating" and ran my own business for 16 years. My father had built many Apartmentsduring this time and I took care of the cooling and heating for him. I also became very good at all phases of maintance and when he passed away I gave up my business and now run his Apts and do all the repairs, and all the office work.
I also received my contractors lic for contruction and remodeling, the name is "Hall's Contruction and Remodeling LLC"
I entered my Pontoon boat in th Veterans Parade this year and received first place, last year 2nd place. As you can see I have been very busy over the years.----Dennis Hall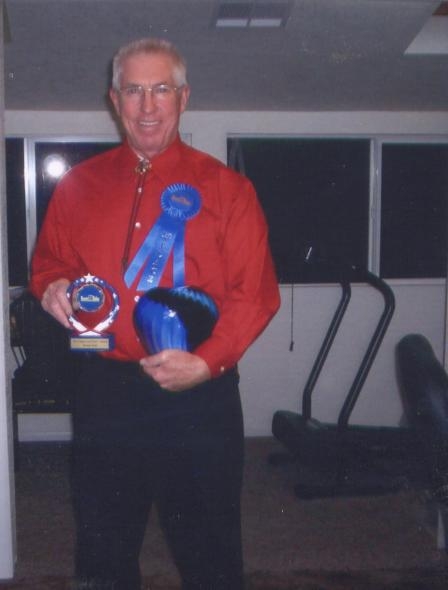 ---
David Hamory
Subj: Register - Class of 1965
Date: 4/27/2008
From: daveh48@msn.com

Hi from David Hamory, Class of 1965
daveh48@msn.com

It was great to come across this website and memories of the past. Spanish class with Mrs. Baker (oh my!), chemistry with Mrs. Clark, amateur radio with Mr. McGirr, Astronomy with Mr. Solem, and more. I live in Tucson but went back to Scottsdale once and shot the "ruins" before the final destruction. My favorite moment was looking into the windows at the top of the stadium and seeing the buckled floorboards in the gym. Revenge is sweet!
---
Joyce Hildebrand
Subj: Class of "65
Date: 5/3/00 9:11:35 PM Central Daylight Time
From: joyce@jac.net (Joyce Graczyk)

I must be living under a rock as I just found this site today, thanks to
the news letter regarding the Beaver Bash 2000. This is the most awesome
site. Thank you, thank you!!! You've let me find people I haven't thought
about in years. I did attend our 20 & 30 year reunions. They were the MOST
fun. My mom (class of 4?) and my sister, Judy Hildebrand (class of ' 63)
are still in Scottsdale. My husband and I built a house in NE Mesa and are
happily living in the grove area. Have 2 adult children (no spouses and
sadly no grandchildren), 1 spoiled silky, and are retired. Thanks again for
this avenue of communications. Joyce Hildebrand Graczyk 480-833-0464
---
Nancy Houze
Subj: Nancy Houze Hume, class of '65
Date: 6/26/00 6:56:49 PM Central Daylight Time
From: kidd@gte.net (kidd)

What a great website! I've just spent the last hour going through it, with my yearbook open. I know I look the same and I'm sure the rest of you do as well. Boy, memory fades, eh?

Since graduation, I cancelled that planned summer of '65 trip to France because I was "in luv", cancelled plans to attend Whittier College in CA (same reason), attended ASU for 3 years, then married the object of that "luv", Rob Watts, class of '63. We lived in California from '68 to '74, then moved to Seattle. Still here, he's not. Divorced about 15 years or so ago. Very happily married to a Seattle guy. Mama of 2 kiddies - Rob, 29 and Stephanie, 28. Granny of 1. Life is so good.

Those who remember me and the many stupid, but oh so fun things we did in our senior year will get a laugh when you hear I'm now a high school counselor married to a high school principal. I'm perfectly suited for the job. Nothing they do or say surprises me and no one gets away with anything. I now confess to Mr. Planeta that I was part of the group who painted the school just before graduation - parking lot, garbage cans, a few walls. I even have pictures of some of us posing with our paint brushes. We swore we would never tell and lied like mad when questioned, but after 35 years, let him try to give me Saturday School or whatever they did then. Every year when I take part in our graduation as a "respected faculty member", I am reminded how we hid food and cigarettes under our gowns and actually ate and smoked during the ceremony. Were we nuts or what??

My parents are still living in AZ and recently we went to the National Cemetery north of Scottsdale. Am I wrong or is that near the site where we used to go slurp Colt 45s and sloe gin fizzes in the dark desert, girls?? Yikes.

By the way, the girls at my high school look and dress just like we did in "65 - cotton shifts, triangle scarfs, madras, sandals. Even hairstyles are similar. I feel so at home shopping at Nordstroms now.

So very sad to hear of Dayle Hambro's death about 3 years ago. She was my first and last link to SHS. I really miss hearing from her now and then. She was sooo inlove with David Ledbetter, of the Vibratos. Remember that we couldn't wear pants to school? Dayle and I wore shorts which were sold as underwear, sort of like today's bike shorts, in orange and black stripes for school spirit, concealed under rain coats, like no one would think it was weird we were wearing a rain coat all day. But we thought we were getting away with something. She'd be having a ball with the upcoming reunion and will be missed by many.

Pat Smith had the hottest, no air conditioning, black Corvair that we used to zoom all over town in, pre-Ralph Nader.

Would love to hear from Sandy Loos, Sandy Straud, Linda Hudson, Peggy Taylor, Carole Westcott, Annie Augustine, Karen Horan, Gayle Jones, Julie Uren.

Don't think I can make it to the reunion, but I'll be thinking of you.
---
Linda Hudson
Subj: Register
Date: 4/27/2008
From: Renee.Morgan@usdoj.gov
Hi Beavers,
I moved to Gold River, California about three years ago and lost contact with everyone (I think I missed the 40th reunion). Now an empty nester - I have discovered Maui and have been there three times this year. Since it is the month of October, I started thinking of the "Haunted House." I remember going there in high school and getting caught with a bunch of people. Does anyone remember it? Feel free to contact me at Renee.Morgan@usdoj.gov.
Linda Renee Morgan aka Linda Hudson
Scottsdale High School, Class of 65
---
Debbie Krill
Subj: Register
Date: 18 March, 2006
From: jwmdm@aol.com
What a surprise to find this on the internet. So many times I have wondered what happened to the class reunions. I didn't know how to get in contact with anyone. My name is Debbie Murray, ( Krill -- back then) I graduated in 1965 from Scottsdale High School.

I live in Lake Dallas, Texas between Denton & Lewisville about 20 miles from Dallas. I have 2 girls: Stacie and Stephanie, one grandson Blake who is 11 and a grandaughter Rylee who is 4. My Husband is Jerry, retired from Hunt Oil Company in Dallas. We have been full time
snowbirds the last 2 1/2 years but we decided to buy another house this year. It got a little crowded in a RV with 2 dogs. We moved by my younger daughter Stephanie and her husband Rob. Jerry was getting bored retired so he went back to work at his leisure. Working when he wants to. We have lived in Texas since 1980.
Does anyone know the whereabouts of Pam Padon. I have searched for her through the years with no luck.
Sorry I have missed past reunions, I bet it was alot of fun seeing people from school.
Hopefully I will be able to attend future ones.
My email address is jwmdm@aol.com
Would love to hear from former classmates
Debbie Krill Murray

---
Andrea Coursey a.k.a. Dede Lafleur
Subj: Cousin of the Webmaster
Date: 98-01-15 22:02:31 EST
From: VCoursey@aol.com

Andrea Coursey a.k.a. Dede Lafleur in 1965, while not a graduate, I spent a memorable
semester there while visiting my Aunt Pat Farrell and cousins, Bill and Kathy. I was
the girl who came from Louisiana in January and everyone loved my accent and called me
alligator girl (fondly I hope). I wonder what happened to the Ballenberger twins,
Claudia, Gary Poirot, and Bobby Flores. I'll never forget Mr. McGirr,
and singing goofy stuff in class to get to go to lunch early. I always sang,
hated standing in line. What I remember most is how kind everyone was, and so
friendly to a new student. I visited recently and was sad to see the empty lot that
once was Scottsdale High!
---
Nancy Lehr
Date: 8/23/99 5:02:55 PM Central Daylight Time
From: nancy@musiccelebrations.com (Nancy Aufderheide)

Hi, I am Nancy Lehr class of 1965. I married Kent Kottraba, we are divorced but remain great friends. We have 4 grown kids and 7 grandchildren. We both still live in the Phoenix area.

Please register me!!
nancy@musiccelebrations.com
---
Linda McConnaughy
Subj: Class of 1965
Date: 7/27/99 10:25:27 PM Central Daylight Time
From: jltbrktt@dancris.com (Burkett)

I graduated in 1965...the best class ever! We have had great reunions and I have loads of pictures and the address book published for each event. Will plan on attending the September meeting of the reunion committee to see if they have an interest in the photo albums etc. Bill McGahey was our class Pres and at our 20th reunion he played The Beaver Fight Song on my son Andrew's (A Coronado Grad) trumpet. He mentioned it had been 20 years since he last played that song or the trumpet. Bless him! Thanks for listening...hope you had a great vacation in Scottsdale and if not for the work thing I would be there to buy you that Marg! (Thanks for the offer. I hope you get your chance! -Webmaster)

L. McConnaughy Burkett
Still a Scottsdale Resident - could never leave
7454 E. Holly
Scottsdale, AZ 85257
480/949-0477
jltbrktt@dancris.com
---
Greg McEachron
Subj: Class of 65
Date: 7/26/00 4:50:27 PM Central Daylight Time
From: gmceachr@tampabay.rr.com (Luke)

Greg McEachron, Graduated SHS in 1965, graduated ASU 1969(BS), 1980(MS).
Air Force 1969-1974. Now working for Raytheon in Florida. Married, four kids, one grandbaby.
E-mail: gmceachr@tampabay.rr.com. Address: 12486 93rd Ave N, Seminole, FL 33772.
---
Carol McKenzie
Subj: registering
Date: 6/7/01 8:01:25 PM Central Daylight Time
From: CML3@aol.com

Please sign me up today and include me in your lists. Carol McKenzie--class of 1965----cml3@aol.com
Those who know me will get in touch so do I need to make a full diclosure?!!!
Thanks for your time and the web page!!!!

Carol McKenzie Lewis

---
Bill Mulholland
Date: 11/28/00 4:05:32 PM Central Standard Time
From: WFMULHO@aol.com

Bill Mulholland Class of '65

Was not able to make the October bash, but did make the 20th and 30th reunions.

Have basically been in the Phoenix area since graduation with a three year absence in Germany and three years in Lake Havasu. I graduated from ASU in Jan 70 and July 82 with degrees in Political Science and Accounting. Have been married to Carol Donaldson, class of '68 Camelback H.S., since Nov 1969 and we have 3 boys.
Bill is 28 graduated from USC Law School and is a Patent Attorney in Phoenix, Sean is 23 and is finishing a degree in Civil Engineering at Gonzaga U., and Todd is In 8th grade at Shea Middle School.

I am a CPA and presently Director of Finance at the Public Safety Retirement System in Phoenix. My current activities include involvement in Boy Scouts, Todd is a project away from Eagle Scout, and President of the Irish Foundation of Arizona. My wife and I were able to go to Ireland this summer which was absolutely the best vacation of my life.

I was involved in the 20th and 30th reunion with Dayle (Hambro) Bakley and worked with her on the Internet and any other means to locate Bob Bouffard. We were not successful. Any help would be appreciated.

I have had a great life and would love to hear from anyone that went to the Verde or Armory dances that were a good part of what we could term " another lifetime."

My e-mail address is wfmulho@aol.com.

11851 North Bancroft Drive
Phoenix, AZ. 85028-1106
602-992-1535




---
Calvin Nation
Subj: Class of 1965
Date: 6/21/99 12:52:15 PM Central Daylight Time
From: calvinnation@gmail.com

I attended SHS from 1961 to 1964 when the boundaries were changed and I was forced to go to Coronado High. I am looking for Venon Wike (Vietnam 1969) and for any of the Scottsdale Singers from the sixties who sang under Joseph Eisle(?). After graduated I received my B.A. at Grand Canyon University, my M. Div from Andersonville Baptist Seminary in Georgia and am at present a Ph D candidate.
Sincerely,

Calvin Nation, Pastor
First Baptist Church
4555 Hilltop Drive
El Sobrante, CA 94803
October 2004 update. Calvin writes:
Hello class of 65. I now reside in Palo Alto, Ca. Earned my doctorate. Married the runner up for Miss Kansas in 65. Raised three wonderful daughters who have so far given me 2 grandcildren with one on the way. Check out my new web site at www.pabc.info.
Calvin Nation
P.S. Growing up in Scottsdale was the greatest experience of my life!
---
Richard W. Parks
Subj: fiends
Date: 3/26/99 10:00:31 PM Central Standard Time
From: richard@mail.faynet.com (richard p)

seeking to email with anyone that was class of 65. The best 4 yrs of my
life were spent at SHS with many friends and fond memories...wish I could
have said good-bye to stormy eaton before his tragic death....I still love
Debbie, (class of 67), but want to say hello to all the ladies of SHS...you
were the best. ....looking for, jay, charlie or bill, but hope to connect
with anyone in the class....Richard W. Parks
---
Tim Ralston
Subj: Beaver Howdy
Date: 7/10/00 8:09:58 PM Central Daylight Time
From: t.ralston@mindspring.com (Timothy Ralston)

We four Beavers are sittin around spooling through the Beaver website and
want to make sure we are registered. We are:

Kathy Ralston, now Guthrie, class of 61

Tim Ralston, still Ralston, class of 65

Jan Ralston, now Mahlios, class of 68

Marc Mahlios, you can probably guess what's going on, class of 68

We would be more than happy to fill you in on whatever you want to know -
any format tips ? Looking forward to the Beaver Bash in October.

Is Gene Hanson really going to be directing the Beaver Band ? We are pretty
impressed with that.

Tim Ralston
CLW Real Estate Services Group, Inc.
Phone: 404 373 8249
Fax: 404 370 9814
Cell: 770 329 9935
---
James Reith
Subj: Congratulations
Date: 98-01-09 12:43:09 EST
From: jmreith@enterprise.extremezone.com (james and martha reith)
Your quest for fellow alumni is both admirable and exciting.
Though not an alumnus, my heart still belongs to SHS, having been an
English teacher there from 1965 to 1974.
Your fellow alumni may be sad to learn that Luther Stewart, long-time
English teacher at SHS, died shortly before Christmas.
I will monitor your site from time to time to learn what is happening
in the lives of my former students.
Thank you for doing this good thing.
James Reith
---
Janis Ileen (Roberson) Knox
Subj: alumni 1965
Date: 98-03-18 20:47:18 EST
From: jknox@pacbell.net (Janis Knox)

Please add me to your e-mail list. Name: Janis Ileen (Roberson) Knox Now living in the Sacramento, California area. Class of 1965.

---
Cindy Robertson
Subj: Beavers Forever
Date: 8/10/2005
From: cmahoney65@yahoo.com

Hi, everyone. I have finally leaped into the current century and have email. I'd love to hear about
what you're doing, as I have been out of touch What is this all class reunion thing? We don't do our own any more?
I guess organizing it all is tons of work and time. Someone please explain.
Here's the fairly short version of my
life since '65. Married, 1 child, divorced, married again and moved to Hawaii in '70. Another daughter, did lots of
volunteer work, went to college (finally) got a degree in journalism, moved to London with my 12 year old younger
daughter for 1 year, returned to Honolulu and divorced Dennis. Meantime, my older daughter had grown up, married and
had 2 boys. Beth now has a third son and finally a daughter.Beth is 39 and Lia is 29. Both of my girls live here, Beth
teaches and Lia works for her dad. I am still an EA in a resource class for 4th and 5th graders, in a great school with
wonderful teachers.
I have been living with Tay (you may remember him from our 30th reunion}. He's still a great guy,
sells insurance, builds and refurbishes koa (Hawaiian wood) canoes and paddles an awful lot. We travel when we can, I
walk and do weights most a.m.s, love to hike, check out art around town, play with gkids and enjoy living in a place with
beautiful weather and water all year long.
That's it in a big nut shell..... Anyway, my email address is cmahoney65@yahoo.com .
Love to catch up. Much Aloha Cindy
---
Terry Sanders
Subj: Beavers Forever
Date: 2/20/00 10:19:50 AM Central Standard Time
From: t144@zianet.com (Terry Sanders)

Hi Bill,
Please include me on the SHS Alumni website. Thank you for providing this service!
Thanks,
Terry

Hi - just finished reading about people, places and events in my past and am having a very interesting time sorting them out. Hope to hear from any former classmates.
Beavers Forever!
Terry Sanders
Class of '65
---
Brian Sheedy, Brian Smith
Subj: 1962 - 1966
Date: 9/21/99 6:16:40 PM Central Daylight Time
From: SheedyBrian@R2Mannheim.deere.com (Sheedy Brian)
Brian Sheedy (alias Smith) 1962 - 1966

Well, actually it was 1962 - December 1965; I spent the second half of my
senior year at Santa Monica High, but returned to Scottsdale and started at
Mesa Community College until that was interrupted by the Vietnam War. I
didn't go to Vietnam, I came to Germany, where I've been for over 32 years.
I've been working for John Deere in Europe for 21 years after getting a BA
and Masters degree in Business Mgmt.

I returned to Scottsdale with my family (wife Marion, daughters Maurah, 13,
and Maureen, 10) for a short visit at the beginning of this month, Sept.
1999. It blew my mind. SHS gone. Laloma gone. I used to live in an adobe
house with pool in front and horse stables and corral on Orange Ave. Not
only was the house gone, but even Orange Avenue doesn't exist anymore. In
the summer of '66 one job I had was grounds keeping at Fashion Square, I
cleared off the tumble weed from the empty lot next door before ground was
broken for expanding the shopping center. I should have asked for more
money. Wow, that place is monstrous now. One other place I lived was an
apartment on Woodmere Fairway, it's now a Motel, but really nice, with
swimming pools in front of every building. One of the last places which is
still there and hasn't changed was 5902 N. 86th St.

At Laloma and as a freshman and sophomore at Scottsdale High I went by an
alias, Brian Smith, had a Honda with a pretty loud megaphone. But after
returning from an unsuccessful try at a new life in Denver, I used my real
name Brian M.J. Sheedy from then on.

I was the first guy ever allowed to grow a full beard at Scottsdale High.
Was driving a pretty hot '62 Impala that got me some trophies at Beeline
Dragway.
Anyone remember dancing and skateboarding in front of the record shop next
to Lute's Parmacy on 1st Street after school '64 & '65? Or the snowball
fight that got some of us arrested (a stray snowball hit a tourist in his
car)? Midnight drag races on Shea Blvd? Friday Night dances at the
National Guard Armory (goin' to fight to watch'm dance?)? Or some pretty
wild parties out in the desert (the well/windmill)? Who was in my car when
I had a blow out at 100 mph on the way back from the river in '64? Could it
have been Peggy or Kay or Sherry ... and the guys, I think there were at
least 6 of us? Who used to hang out at those coffee shops? The one at
Fashion square is still there, the Greasy Spoon (we used to call it) on
Scottsdale Rd. I couldn't find.

Thanks to this web site, I think I have found Peggy Potts, Sandy Tumas (and
Tom?) Nancy Lehr and Ginni Goetz, and hope I can get in touch with Kay
Tadlock, Sherry Smith, Dana Thompson and Judy Grate and maybe more through
them.

Anybody know what happened to Dan Murphy (his father ran the Time Shop, 5th
Ave.), Van Swenson, Dave Onifer (Army '66), Buster Smith, Bill Tate (Army
'66), Creag Warner, Linda Riley, Linda Hatcher, Candy Miller, Pat Wald,
Rowena Sydney, Mike Miller (Ventura, CA '65), Roni Moorhead, Chuck White,
Nancy Lehr, Lynn Sutherland, Andy Willits, Steve Lester, Tom Tessmer, Linda
Grannis, Tim Kyllo, Sue Stockett, Ned Warren, Nancy Houze, Cassy Hosseman,
Chuck White, Rey Rehtmeyer, Buddy Webb, Genny Goetz, Carol Getz, Joan
(Rubicam) Klein, Cathy O'Byrne, Trish Eyrin, Buddy Webb, Ray Shawn, Sandi
Loos? I've got more.

Well I've got more, but I don't want to hog anymore space than I have
already.

Brian Sheedy
Weberstrasse 20
D-69120 Heidelberg
Germany
Phone: +49 6221-400058 Fax: -472484
mailto:Brian.Sheedy@gmx.net
---
Carolyn Stinson
Subj: 65 Grad - Carolyn Marquette
Date: 3/13/2005
From: spike1995@netbeam.net
I graduated from SHS class of 1965, my name was Carolyn Stinson, please add me to the list.
I'm now Carolyn Marquette and I live in Nogales,AZ. I would love to attend the picnic in October. Thanks for all your work. Since our Big Beaver Dale Hambro passed away no one has picked up the job of keeping us all together. I'm so glad to hear about this website!
---
Cheryal (Sherri)Ann Baranowski Nimsky Taylor
Subj: Class of "65 & '67
Date: 98-01-14 21:36:17 EST

Sherri (Cheryal) is working as a Deputy Adult Probation Officer specializing in Sex Offenders in Gila County Arizona. She also serves her department as a Certified Firearms Instructor, active member of Fraternal Order of Police, Local #6, and American Probation and Parole Association.
Bob (Robert) Taylor (SHS '67) retired in June '03, is working on his BA from NAU, putting the finishing touches on our new home out in the hills NE of Globe and serves as treasurer for 4/12th Cavalry Vietnam Veterans Group.

Bob is now unretired and went back to work full time as a Surveillance Officer in the Gila County Probation Department.
Two boys: Christian, age 33, married, lives in Torrance, CA. has twins age 2. Erich, age 29, not married yet, works for Wells Fargo


Email connects for both:
atroopfng@hotmail.com
cheryal@direcway.com
ctaylor@courts.sp.state.az.us
trooper29delta@direcway.com
---
Sandy Tumas
Subj: 1965 graduate
Date: 6/3/99 10:30:56 AM Central Daylight Time
From: Sunnyorr@aol.com

My name is Sandy Orr (Tumas) and I was a 1965 graduate
---
Tom Tumas
Subj: Tom Tumas Class of 65
Date: 3/26/00 4:35:59 PM Central Standard Time
From: CaveCreekT@aol.com

This is great. I hope we can find everyone. Good job.
Tom Tumas here sign me in. I see Sandy is in. Can you believe the time?
I am the publisher of the new (TA TA DAAA) "CAVE CREEK MAGAINE Western Style"
I started my own publication after 22 years in Direct Mail Advertising. Should have done this sooner.
For those looking I can reach TOM TESSMER , JIM SHEASBY and STEVE DODGE. I see them often.
I on the other hand would like to find Bruce Jones or at least hear what became of him. Five or six years ago he called my house while I was asleep and my wife took a message. That was the only time I heard from him since high school. WHERE IS BRUCE JONES?
To reach me call 602 418-0477 or e-mail me at CavecreekT@AOL.com
I live in Cave Creek.
---
Charlotte Urie (see Jim Urie, 1962)
---
Denise Verfurth
Subj: class of 1965....Denise Verfurth
Date: 7/25/99 4:16:22 PM Central Daylight Time
From: denise.ashworth@cox.net (Denise Ashworth)


---
Roy Webb
Subj: Class of 65
Date: 4/1/01 2:48:55 PM Central Daylight Time
From: spider14@home.com (roy webb)

Roy Webb class of 65. After SHS when into the army [Vietnam 67/68].
Worked for Dickson electronic for 8 years while going to ASU. When on to
work for Medtronic [Medical Market].
Been working for Kyocera America Inc. since 1985. After living in
Arizona for 30 years now live in San Diego. National Sales Mgr. for
Kyocera.[Multi Billion $$$ Corp.] married 33 years 2 boys.
When I am back in Phoenix I stay over at the Hilton Gardens in
Scottsdale , right on the spot where SHS auto shop used to be.
Have done alot of traveling since my days at SHS, Europe, Southeast
Asia, US, Mexico, and alot more.
Great times back in the 60's at SHS. Best to all.
Roy webb
---
John Wiedman
Subj: Class of 65
Date: 3/18/2005
From: jwiedman@mindspring.com
John C. Wiedman

Class of 1965

---